After almost 15 years of making themes, T2Themes is getting an extensive revamp including a fresh new look, name and an exciting roadmap for the future.
Where I've Been
In 2008 I started building simple HTML themes and selling them on an up-and-coming marketplace called ThemeForest. It was a slow but steady growth for the next four years, but shortly after venturing into making WordPress themes, in 2012 I hit the magical 100k ARR and sustained it for the next three years.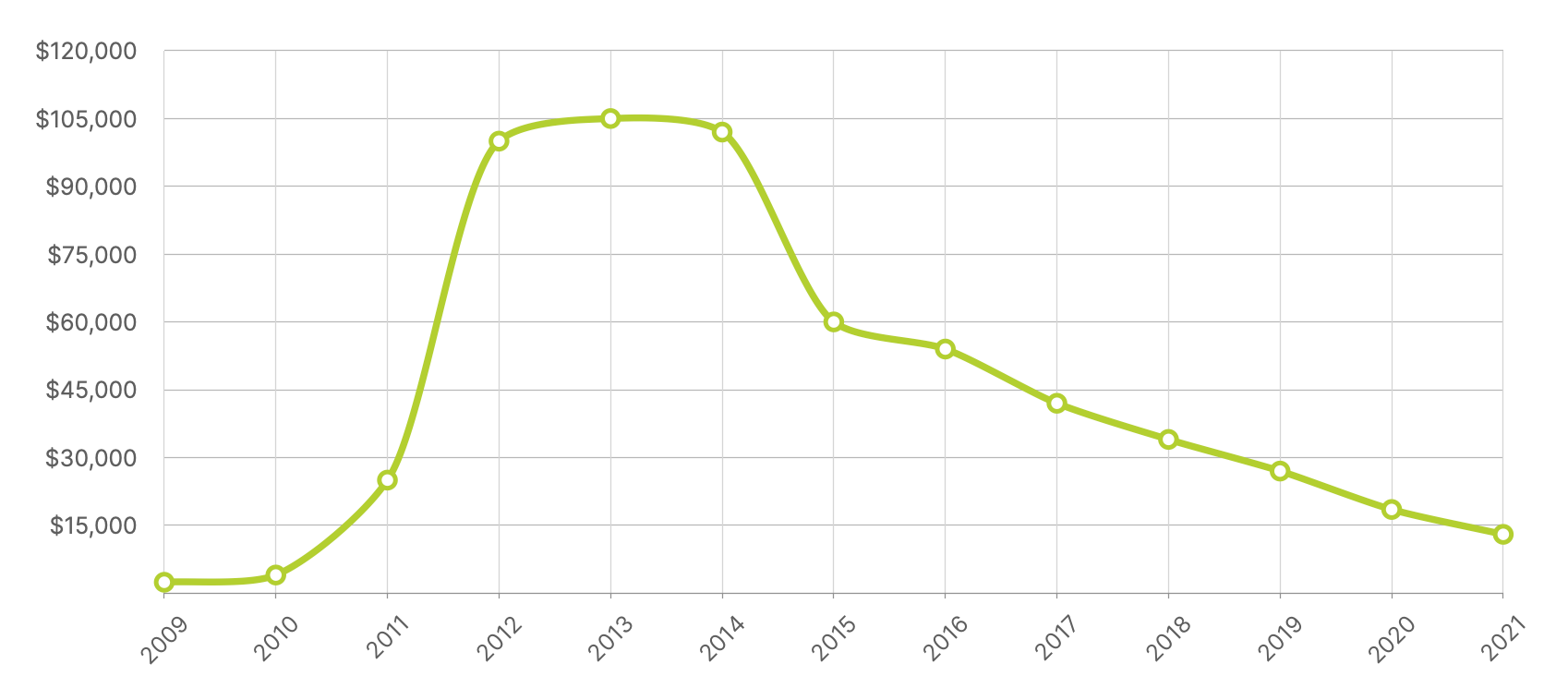 WordPress was been extremely good to me, offering immense opportunities for themes, client work and beyond. But as WordPress evolved, its alignment with my philosophy of minimal yet functional themes became at odds. The market demanded that WordPress themes have extensive 3rd party admin panels with endless configuration options that pushed WordPress beyond its limits.
So after being dormant and not producing any WordPress themes for the next several years, enter Ghost.
What I'm Up To
Ghost has been on my radar since it entered the scene on Kickstarter back in 2013 – I was a backer since then and my fondness has only grown over the years. Ghost promised to go in the direction that I wish WordPress would have but never could, a simple vision with meticulous execution. But being so early on, there was little opportunity for growing a theme shop from just Ghost themes…yet.
Ghost promised to go in the direction that I wish WordPress would have but never could, a simple vision with meticulous execution
In 2019, as Ghost hit a new level of growth, with an ARR of 1mil+, extensive developer guides and a thriving community – now was the time to strike. I released my first Ghost theme in May 2019 and it was off to the races from there.
Where I'm Going
Since releasing that first Ghost theme, I continued to put out three more themes over the next year and began regaining some traction in sales and revenue, however, I still viewed it as a weekend project at best and did the bare minimum for marketing and new theme development.
Fast forward to the present, Ghost is continuing to grow exponentially and after my 15+ years of working with startups, fortune 500 companies and building products for others, I'm more motivated than ever to pour my experience into a bootstrapped company of my own within the Ghost ecosystem.
Introducing LayeredCraft.
I'm building LayeredCraft from the ground up, including this shiny new website, updating all of my previously released Ghost themes and creating a roadmap of exciting things to come. My plan is to get back to that magical 100k ARR and beyond 🚀
So stick around for new Ghost themes, tutorials, and tons of free resources to help with all of your Ghost endeavors. In addition, I'll be sharing the entire journey of building and scaling this bootstrapped company and I hope that you join me on this next phase!